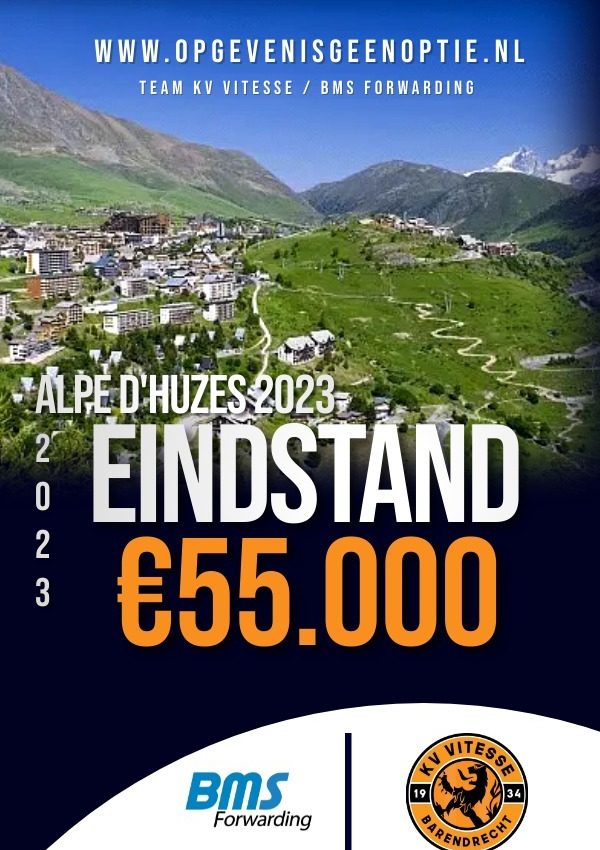 Thursday, June 1, was a special day on a mythical mountain in France.
Alpe d'HuZes has become an unprecedented event to raise money for research to fight cancer. Vitesse, in combination with BMS Forwarding, also participated for the first time. A mixed group of 23 participants and about 20 supporters/supervisors stayed on top of Alpe d'Huez for almost a week and came home with impressive memories. All under the motto: Giving up is not an option.
Everyone had her or his own story, which fit nicely into the jigsaw puzzle of the whole group. Walking, running and cycling they went up the mountain; everything dedicated to cancer research. And it was definitely worth it, because the Vitesse/BMS Forwarding team raised €55,000, an amount to be quiet about. We are therefore extremely grateful to our (Vitesse and BMS) family, friends and sponsors for all the support that the team has received from the Netherlands.
We hope to participate to this wonderful event again next year!